The Lady O family never forgets you have a choice and always treats you as part of the family. We aim to include something for everyone and are always looking for ways to evolve and improve to ensure you have a fun and memorable day.
Our guests are at the heart of what we do and often end up becoming lifelong friends.
…Let's Cruise Together!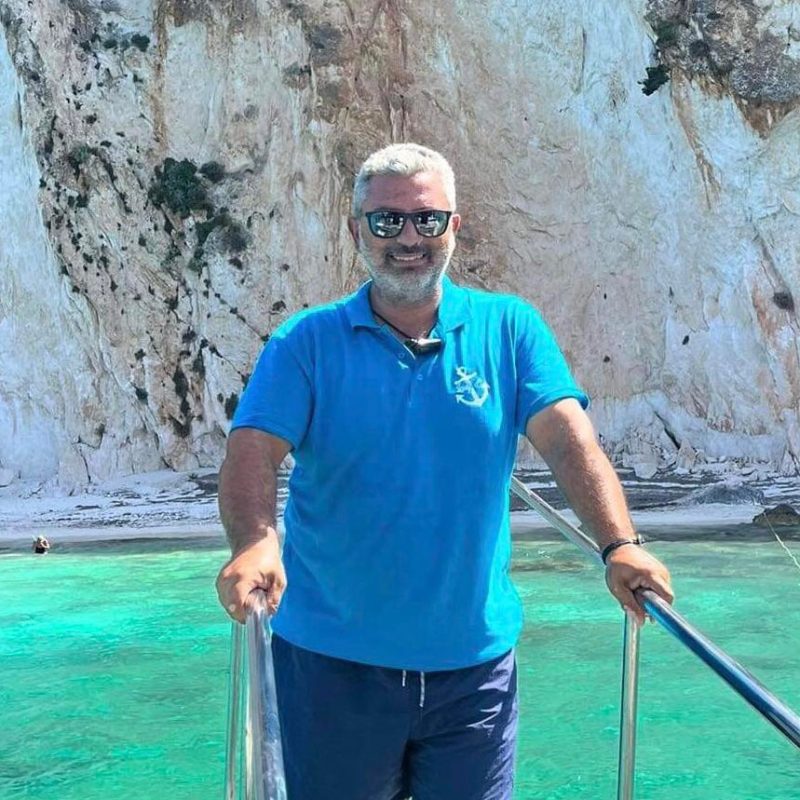 Dennis
Founder
Dionisis(known as Dennis) founded the company in 2013. He has over 25 years experience of the sea and lives in Kefalonia throughout the year since he is a genuine kefalonian. Everyone knows and loves Dennis because he is a smiling positive person with professionalism in both of his jobs. He loves the sea and dancing on the boat and has become quite famous for his dancing moves! It is his pleasure to welcome you to Lady O and to spend an unforgettable day together.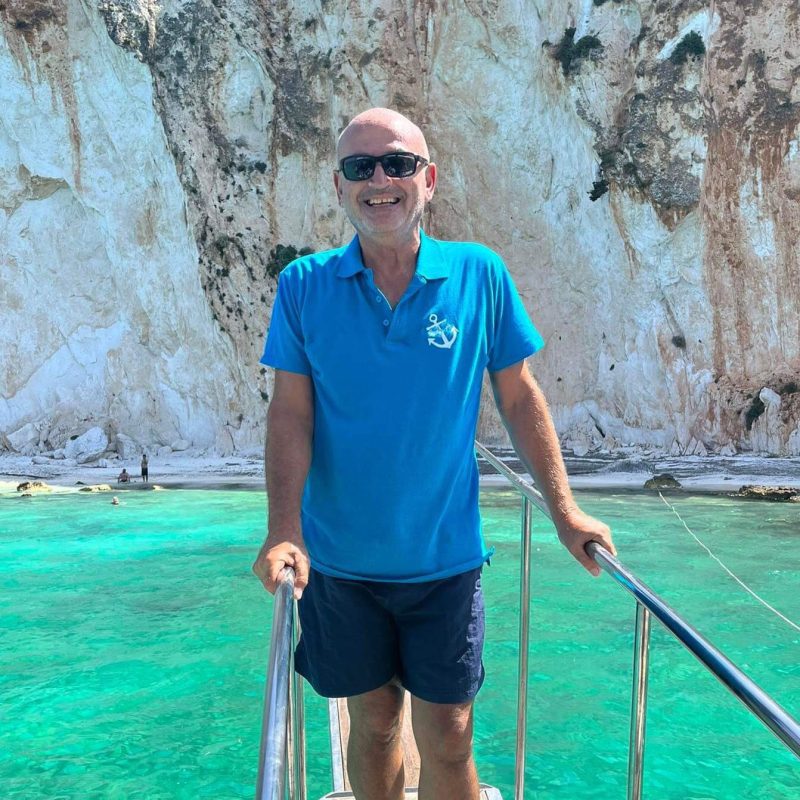 Nicos
Partner
Nicos was born, lived and worked in the United Kingdom all his life...until now! He fell in love not only with the island, but with the people and lifestyle. Featured in A Place in the Sun with Jasmine Harman in 2016, he planned to buy a house. Instead he retired from his job in the UK and bought half a boat! He has been partners with his trusted friend Dennis since October 2016.

Dimitra
Partner
Dimitra is married to Dionisis and they have a beautiful daughter together. Dimitra has just begun her own adventure Kefalonian Travel Services, however, she has always been part of the Lady O family and will be, working very hard behind the scenes with many wonderful ideas and small touches that make a big difference and your special moments unique!

Eleni
Partner
After falling in love with each other in 2012, Eleni and Nicos fell in love with Kefalonia. When Nicos joined the Lady O family, Eleni helped to advertise, promote and write blogs while working and live in the UK. In December 2021 she resigned from her job in the UK and together with Nicos now lives in Kefalonia all year round. Eleni alongside Dimitra will continue to work behind the scenes.